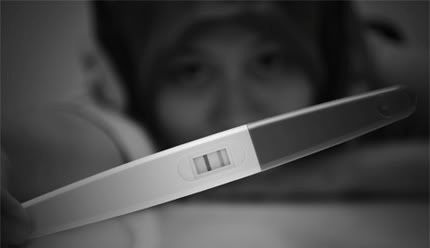 I really enjoy my new life now. Alhamdulillah….after a few terrible incidents, Kerol Laling and I, in fact the whole family 'murah rezeki'. However, please advice us if we 'lupa diri'.

I am currently 2 months preggie. How did it happen? Ok…don't get me wrong….not gonna tell you that 'HOW' hahahhahah. I noticed that my belly semakin boncit…well…not that I was always like the supermodels out there…it just that ehhhhh ape boroi sgt aku ni????? I also had ermmmmmm have to eat every 2 hours! I gained 3kg in a week. I was 2 days late on that special day…. Ok….try jelaaaaaaaaaaaaaaa…..and wowwwww! 2 lines!!! Mcm x percaye n agak was2…kejutkan Kerol Laling and he asked me to do another test. Sameeee jugak! Off we went to the clinic. Mcm biase….urine test… and the doctor said…"confirmed!" Alhamdulillah…. I smilled the whole day…in fact I AM smilling right now. I even had an operation 2 weeks before! But that was before I did the test. Ya Allah… lindungilah kandunganku……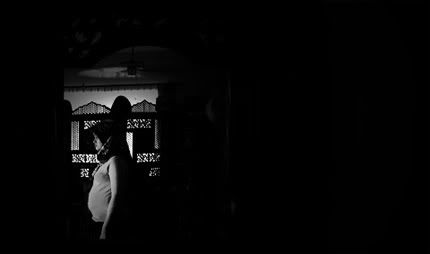 Had our 1st appointment with Dr. Maziah of Damansara Specialist Hospital mase week 5 gitu…. 1st appointment with a baby inside laaaaaaaaaaaa… I am her patient since MMU lagi…..I was ok at that time. She said she cant do anything now because the baby is still tooooooo small and no heartbeat…. Masuk week 6….everything changed! Muntah2 the whole day… I've been vomiting since the accident due to byk sgt drugs (just name it) dah masuk dlm body ni tapi bukan the whole day la…at least once a day…. And now….morning sickness pulak…nausea the whole day…. I just cant differentiate yg mane satu morning sickness mane satu muntah yg dr accident lagi…. It's ok darling… Mommy rela muntah2 hanya untuk mu cheeewaahhhh! Hahhahaha. Other than morning sickness:

1) Sembelit- I have to eat a lot of fruits but the results is still the same!

2) Mood swing- I am very emotionally sensitive now…. Sket2 nak nanges…. And I can get annoyed easily (mommy is so garang nowadays).

3) Cramp- I have to wake Kerol Laling up almost every night sbb asyik crammmmmp jek my left leg.

4) Back-ache- Arrggghhhh mcm mane nak pegi kerja?????? Have to carry my laptop everywhere…to the office…to the client's place… sume tpt la! Now I've changed my beg laptop yg mcm backpack tue (don't know what they call it) to beg laptop yg tarik… ahhahahhaha mcm nak pegi vacation je…….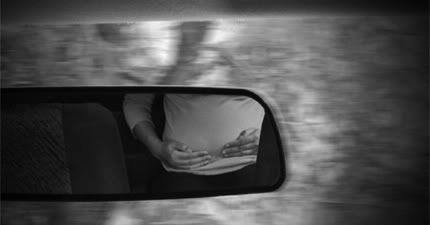 Ok….went to DSH for our 2nd date with Dr. Maziah early this morning…. As usual…the ultrasound…. And today… We managed to see our sayang's jantung tgh syok mengepam. Nak nanges je tengokkkkkkk!!!!! Sooo nice to feel and to see u alive inside mommy's boroi tummy. The baby is tooooooo small dr yg biase… but he/she is ok….Alhamdulillah….. maybe sbb that cyst yg jahat yg block my uterus utk membesar. At first….buat ultrasound tue x nampak ape2 because of that cyst jahat…. Then the doctor said…ok buat tranvagi*** la…. Terussss nampak. Olololololooooooooooo sayang mommy….rase nak kissssss je that monitor.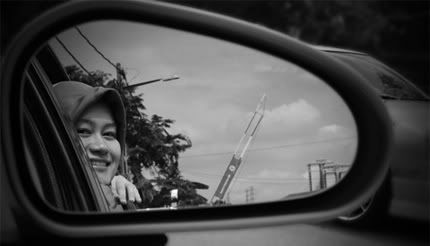 To be honest… I really enjoy my new life now….x kesahla muntah2 ke…saket blakang ke…. Nak mkn mcm2 ke…. The fact issss I AM TRULY HAPPY. Right now I sudah tolak tepi saket pasal accident. I have more important thing to think other than you saket accident! Hahhahahha. Met Hani R***** last week. Had a discussion or lebih tepat lagi sesi luahan perasaan. Based on our experiences… It's better utk saket sbb pregnant and melahirkan sbb at least saket yg dapat sesuatu than saket sbb accident…jatuh….kene tembak yadayadayada. Hahahhaha. Yelaaaaaaaaaaa… You wont get anything tapi lagi kene bayar ade la! Not that pregnant n bersalin tue free or x saket langsung..but at least dptla 'something'. yeah I know… I dont have this mengandung or bersalin experiences…. it is just an opinion from us and my doctors la….And that menguatkan lagi my semangat! Hohhhh!

Ok…will update soon…. Mau rehat2….

-ADIE-