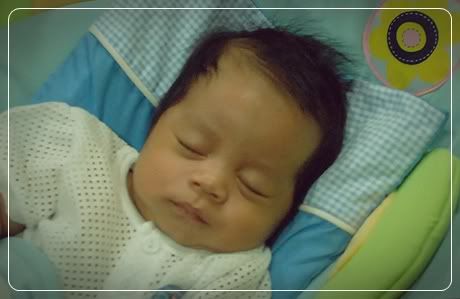 Skang ni tiap kali daddy dapat gambar mestiiiiiiii Adief tido...bile nak bukak mata ni?? Rambut pun dah tak bole nak tegak dah panjang sangat..side burn makin menebal!Haha...Daddy rindu sangat2 nak ciommmmm2 pipi Adief yang makin tembam tu...i just miss you and your mommy so much! I wish i could be there when you had your first outing with mommy, i can never get those precious moments back. Tunggu daddy ok, jangan tumbuh gigi dulu, jangan belajar meniarap merangkak awal sangat..kejap lagi dah.sabar. Jangan ngamuk2 ngan mommy & tok mama selalu tau...dengan atuk takpe.haha.




-KEROL-

2.0) LALALA.OF.A.FIRST.TIME.MOMMY

Menyelit lah kat daddy's...
Being a first time mommy makes me fuhhhhh! kelam kabut! :)).... I had time to apply the eye liner, lipstick, mascara, blusher, berangan sket depan cermin (hahhaha) before this. But now? Firstly, I'll make sure that everything for Adief dah cukup dlm diaper bag given by Kak Sue...i repeat...Kak Sue...hahhahahhah. Credit la sket kan utk Kak Sue.

Now... I have to keep all the lipstick, eye liner etc inside my handbag PERMANENTLY. So adela mase nak pakai dlm kete. hehheehe. Today..again we went to One Utama. Really comfortable with the nursing room at the new wing. Sampaikan Adief siap tertido. hahhahhha. Alamak...dah jage pulak...buhbye! next time lah..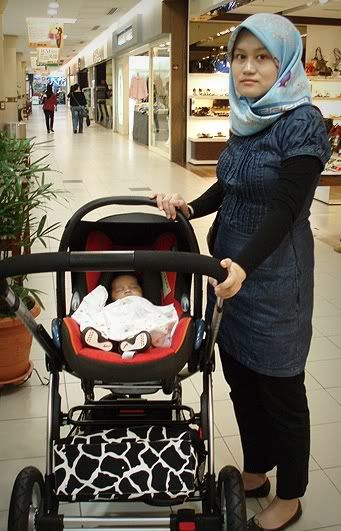 -ADIE-